Open Days at Dartington Arts School give visitors the opportunity to take a tour of the campus, see some of our workshop and studio areas and find out more about our programmes from faculty.
PLEASE NOTE that we are currently unable to offer on-site Open Days due to the COVID-19 threat. We will provide updates in due course. In the meantime, Virtual Open Days and Live Chats are available – click here to find out more.
Dr Tracey Warr
Acting Programme Coordinator, Arts and Place
Tracey Warr is a fiction and non-fiction writer. Her most recent books on contemporary art are The Midden (Garret, 2018) and Remote Performances in Nature and Architecture (Routledge, 2015). She is currently Head of Research at Dartington and has previously held academic posts at Dartington College of Arts; Oxford Brookes University; Glasgow School of Art; Bauhaus University, Weimar; Piet Zwart Institute, Rotterdam and Surrey Institute of Art and Design. She has undertaken many art residencies including Modern Art Oxford; MIT, Cambridge, US; Helsinki International Artists' Programme; Maison Daura, Saint Cirq Lapopie, France; Outlandia, Glen Nevis, Scotland and Matadero, Madrid. She has curated many artists' projects and residencies, including working with James Turrell, Marina Abramovic, Marcus Coates, London Fieldworks and many more. Her PhD was awarded by University of Plymouth and was entitled The Creative Act: Writing and Curating with Artists.
Dr Martin Shaw
Programme Coordinator, Poetics of Imagination
Martin Shaw is a writer, storyteller and mythologist. He has been awarded the Price, Bretherton, Elgood Award for outstanding achievement in the arts, and the Summerfield Scholarship to the British School in Rome. His first book, A Branch From The Lightning Tree won the Nautilus Book Award. His conversation with and essay on Ai Weiwei was recently published by the Marciano Arts Foundation. His translations of Gaelic and Welsh folklore (with Tony Hoagland) have been published in The Mississippi Review, Poetry International, Kenyon Review, Orion, Poetry Magazine and the New England Review.
His PhD is from the University of Plymouth, and examined the relationship between rites-of-passage and myth, with specific attention placed on the role of metaphor. His particular interests include Siberian and Irish folklore, the poetry of Lorca, contemporary Romanticism.
He designed and leads the Oral Tradition and Mythic Life courses at Stanford University. He created The Mythology of Leadership (with Harry Burton) for Desmond Tutu's leadership programme at Templeton College, Oxford. He co-designed, with Dr. Carla Stang, the MA Myth and Ecology programme at Schumacher College. He is director of the Westcountry School of Myth. He is artistic director at Robert Bly's Great Mother conference, and has lectured at many US universities.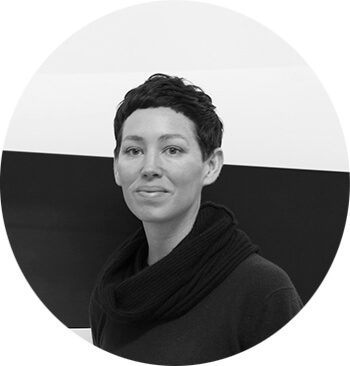 Josie Cockram
Facilitator
Josie Cockram is an artist, lecturer and project producer, based in Devon. She makes work with photographic print, moving image, sculpture and sound. She works as a lecturer on BA and MA Fine Art programmes and as a producer of artist-led and large scale public art projects. She worked with curator Teresa Gleadowe to coordinate Groundwork, a project in Cornwall that culminated in an ambitious five month season of international art exhibitions and events. Working with Keiko Yamamoto and Hamish Dunbar, artists and directors of Café OTO in London, she is co-founder of Aller Park Studios, a new artist-led project on the Dartington Hall estate presenting artist film screenings, talks, performances and workshops, supported by Arts Council England.